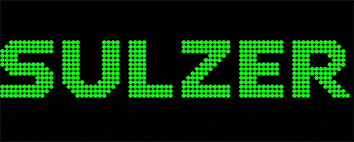 The XL Bolt-On PiXL software gives users of Vorne technology even more ways to leverage the XL's operational display capabilities.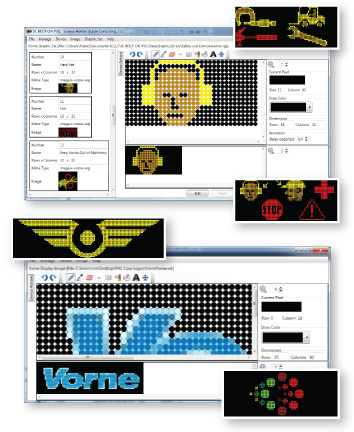 Multiple Challenges:
Do you need to:

Communicate unexpected events like weather alerts, meetings or news?
Improve company branding and name recognition
Reinforce environmental awareness and safety policies.
Make announcements to shop personnel.
Encourage and celebrate good work!

One Solution:
The XL Bolt-On PiXL!
Generate free-form graphics and text and send it to the XL with NO configuration changes!
Send text and graphics to replace OR co-exist with existing text and graphics.
Features and Benefits:
Leverages existing hardware for new plant-wide communication!
Transparently verifies location of Asset/IP address.
FREE DEMO!
Supported Operating Systems:

Windows 7 & 10, Windows Server 2008, 2014 and 2016
Supported XL Firmware:
XL V1 1.0.* thru XL V1 1.4.* and V2 V2.10.*
Create messages that co-exist with normal production metrics with NO pre-configuration required!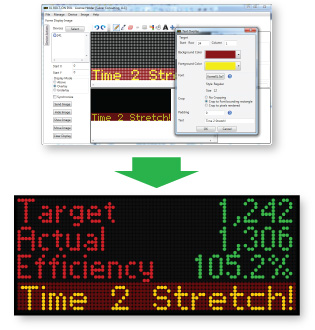 Pick from a rich library of useful graphics to improve morale and promote community.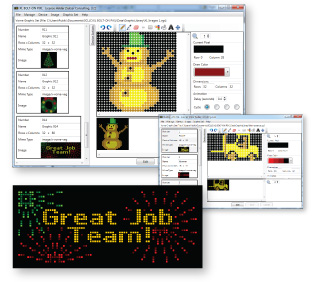 Identify networked devices non-intrusively.